The 2018 Georgia Lineman's Rodeo will be held on May 5, 2018 at Camp John Hope in Perry, GA. The Rodeo is a demonstration of lineworker apprentices and journeymen competing for recognition and practicing their skills and knowledge on the field.
Thank you to the following utilities for ALL their help and support on build day!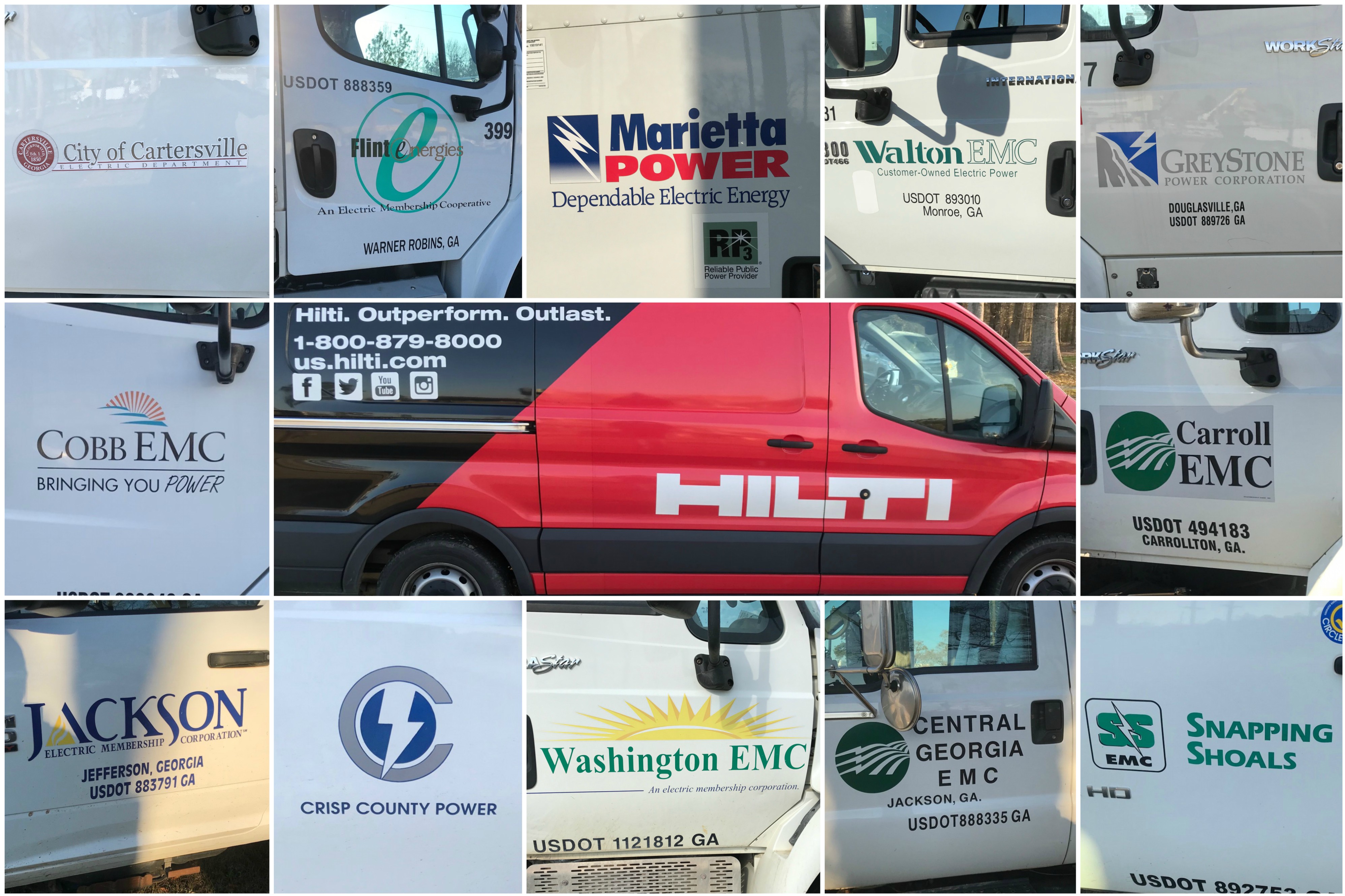 Click here to view the 2018 Georgia Lineman's Rodeo Information Packet
REGISTRATION
Rodeo registration is now open! 
Please click on the "Rodeo – Registration" tab for information and details
*The day of the rodeo, dinner will begin at 5:30 pm in the dining hall, meal times will be staggered to accommodate all guests. The banquet will begin at 7:00 pm in the auditorium. 
SPONSORSHIPS
Organizations are invited to support the 25th Annual Georgia Lineman's Rodeo being held May 4-5, 2018. The Georgia Lineman's Rodeo promises to be a major event that will provide an exceptional venue for you to highlight your products and services essential to the electric power industry.
2018 Georgia Lineman's Rodeo Sponsorship Packet Now Available
Please click on the "Sponsorships" tab to view the 2018 Rodeo Sponsorship Opportunities and details
For more information on sponsorships please contact:
Kathy Ivie | 770-601-0290 | kivie@waltonemc.com
IMPORTANT DATES
Registration Opens: January 22, 2018
Registration Deadline: April 13, 2018
FAQ Submission Deadline: April 27, 2018